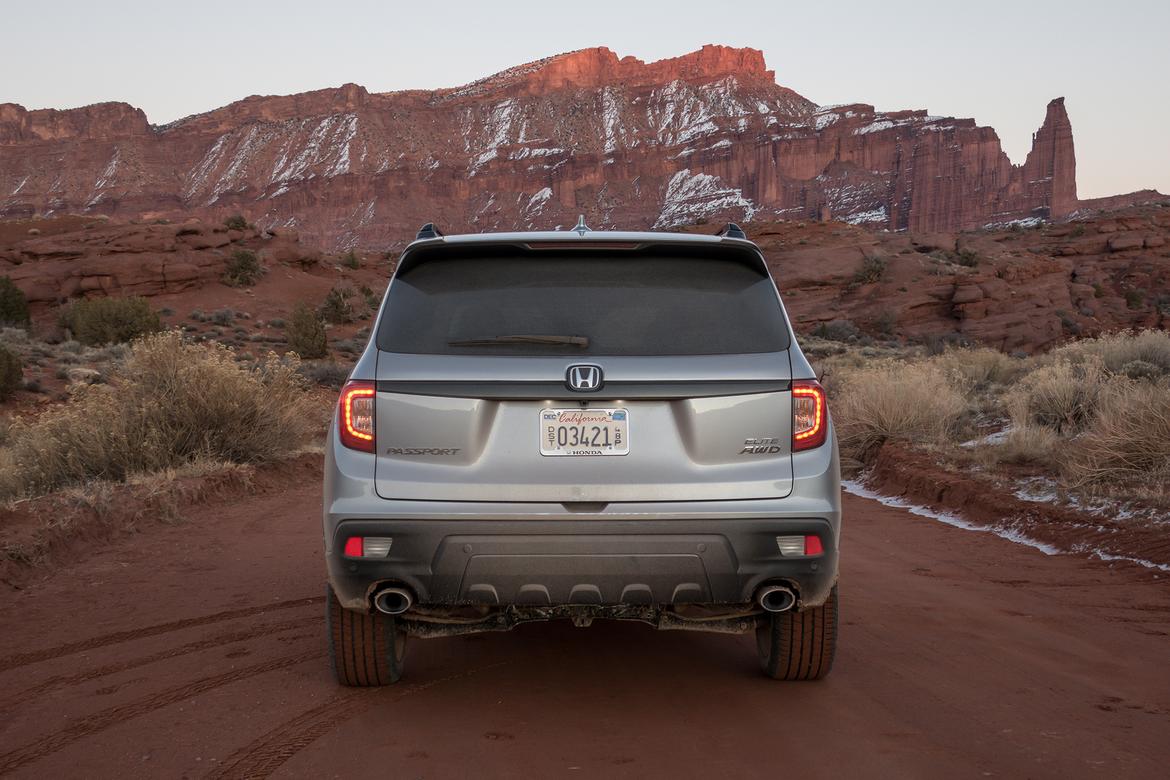 When Honda resurrected the Passport name with the all-new 2019 model, we were worried it was little more than a Pilot with the third row lopped off. After driving it, Cars.com reviewer Brian Wong deemed those fears unfounded. Instead, the Passport takes what's good about the Pilot and improves upon it.
Related: More Expert Car Reviews
"Honda said it made two key changes intended to make the Passport better off-road, but the tweaks may be more impactful on-road," Wong wrote. "The throttle mapping is more aggressive and it has a quicker steering ratio, making the steering more responsive. Both these changes fix problems I had with the Pilot, in that its accelerator felt sluggish at times and the steering was too muted, needing more bite.
"The result of these updates is an SUV that feels more alive. You feel more connected to the Passport and the road when piloting it (pun intended). I hope these changes make their way onto the Pilot, as well. The added ground clearance does make the Passport feel a bit more like a truck, with more body roll and the sensation that you're sitting higher off the ground. But it still feels stable at highway speeds and tracks very well; an SUV driving more like a traditional SUV didn't bother me."
A link to Wong's full review is below, where it sits in second place behind the unstoppable juggernaut that is our 2019 Toyota RAV4 review.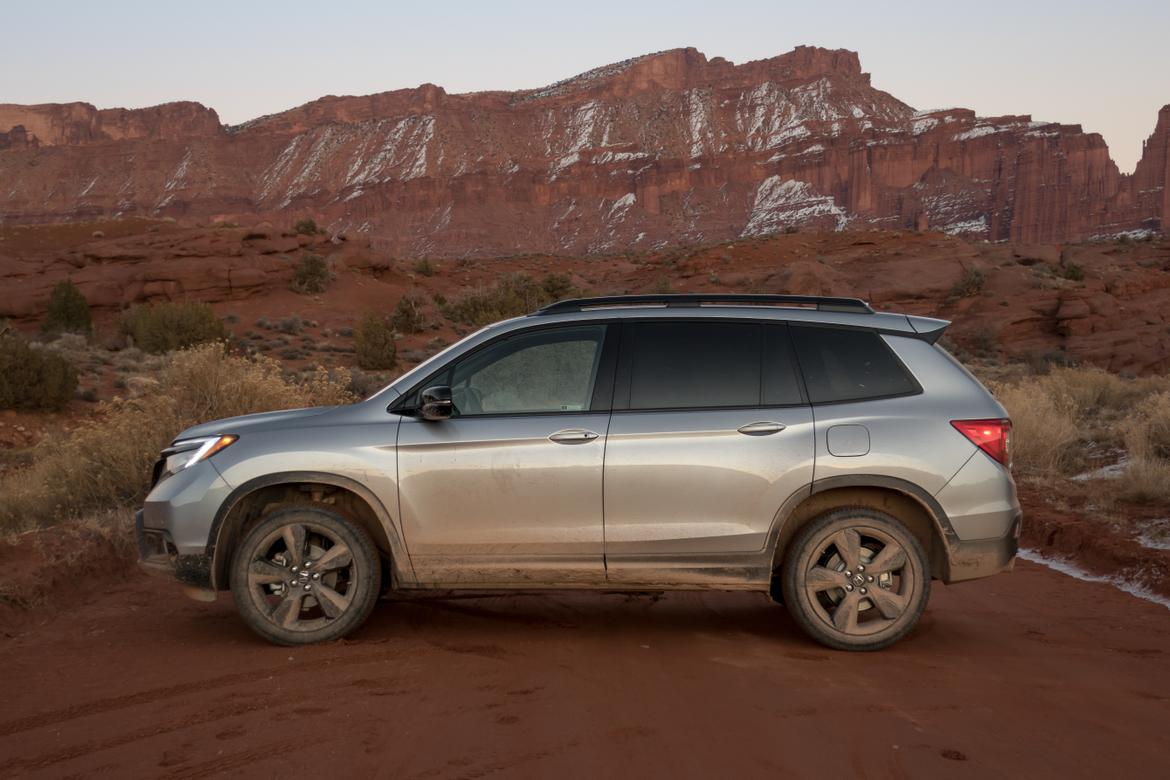 The 2020 Jeep Gladiator makes two appearances among our most popular videos of the week, as the tease of our First Drive was itself teased heavily; it sits in first place, joined by the full First Drive in fourth. The results of our 2019 Compact SUV Challenge placed second, followed by our review of the 2019 Mercedes-Benz G550 in third. Our visit to the drag strip with the 2019 Dodge Challenger SRT Hellcat Redeye was the fifth most popular video.
Check out the full lists of top five reviews and videos of the week below:
Top 5 Reviews
1. 2019 Toyota RAV4 Review: Delivers More, Costs More
2. 2019 Honda Passport Review: Shorter Brother Improves on Pilot
3. 2019 Ram 1500 Review: Top Luxury or Work, But Not Both
4. 2019 Hyundai Santa Fe Review: Practicality Over Performance
5. 2019 Chevrolet Silverado 1500 Review: A Mixed Bag of Big Improvements
Top 5 Videos
1. 2020 Jeep Gladiator: A Ride on the Wild Side
2. 2019 Compact SUV Challenge
3. 2019 Mercedes-Benz G550: Review
4. 2020 Jeep Gladiator: First Drive
5. 2019 Dodge Challenger SRT Hellcat Redeye: Drag-Strip Tested
Cars.com's Editorial department is your source for automotive news and reviews. In line with Cars.com's long-standing ethics policy, editors and reviewers don't accept gifts or free trips from automakers. The Editorial department is independent of Cars.com's advertising, sales and sponsored content departments.